Skins of the Week is a recurring series that highlights the best skins and skin concepts for heroes, champions and characters across a variety of games.
It's been one year since the release of Overwatch, a team-based first-person shooter where you yell at the guy who picked Hanzo on offense. Not only have the game's colorful cast of characters inspired numerous pieces of fan art depicting new skins, but Overwatch has also inspired art for other games as well.
This week, we're celebrating one year of Overwatch by highlighting the best skin concepts for the game and the coolest concepts that it inspired in other games.
Raijinyatta
There is a distinct lack of intimidating Zenyatta skins in Overwatch, apart from the slightly disturbing Nutcracker skin, but Dogbomber's fusion of Zenyatta and the Shinto god of lightning, thunder and storms does much to alleviate that. It's brilliantly colored, with plenty of space left open for potential lightning effects. One question remains however: Would a god of lightning honestly heal his teammates?
Ahri D.Va
If there's ever been a League of Legends character that has cosplayed as other video games characters more than any other, it's Ahri. And this blend of her and D.Va is one of those better concepts because it doesn't try to turn D.Va onto Ahri. Instead, D.Va's design permeates Ahri's dress, shoes and headgear, creating an awesome skin while retaining her silhouette.
Groovy Lucio
I never wanted a skin concept to be real as much as this Groovy Lucio skin. Inspired by Reddit user TheBLUSoldier, Taux's disco inspired concept for Lucio is a great example of why it was a good thing that disco died. The pants, the roller skates and the copious amounts of glitter — this ski n concept is perfect from 'fro to toe.
Tracer Tristana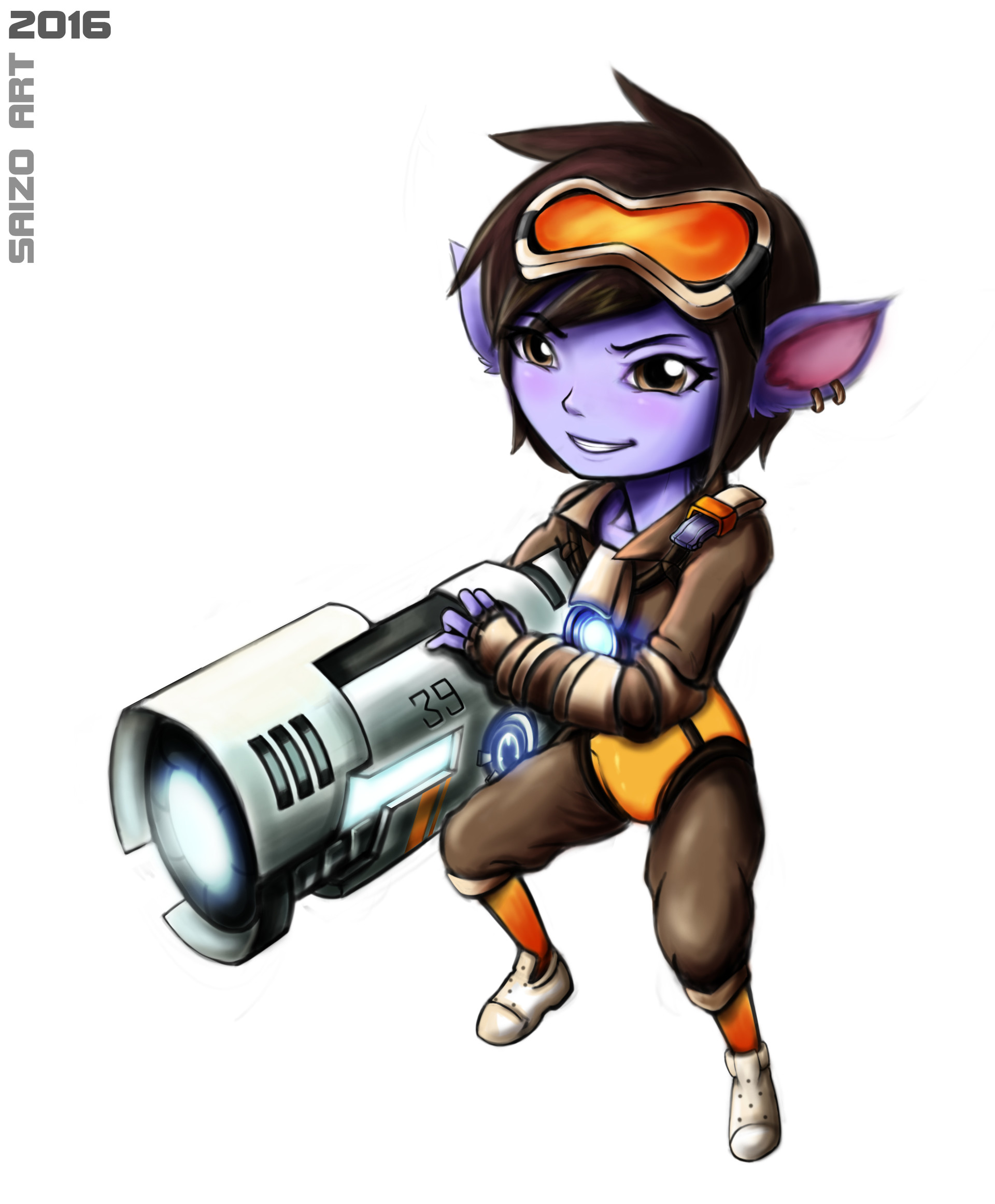 Picturing Tristana with Tracer's abilities is frightening, and more than a little broken, but this skin concept is a great homage to the plucky Brit while retaining Tristana's qualities. While her dual pulse pistols had to be replaced with one massive cannon, the outfit's design fits well with Tristana's aesthetic, with the goggles being a particular highlight. Simply put, we'd shell out more than 1,800 RP for this one.
Talon McCree
Talon, the evil organization that seems to be the cause behind much of the Overwatch world's troubles, could use another helping hand considering it has a total of three named members. This McCree skin concept would go well to rectify that, as it turns the rough and tumble McCree into a very charismatic gentleman who will gun you down in record time. That said, it's unknown how Talon is able to change McCree's iris color to red, but considering they made Widowmaker purple, anything is possible with this evil organization.
Preston Dozsa is a news editor for theScore esports. You can follow him on Twitter.